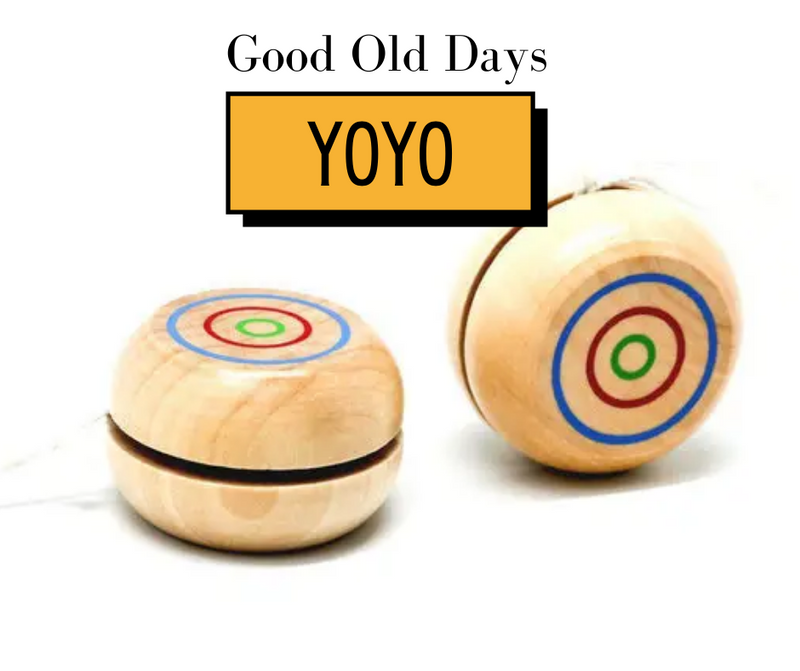 Good Old Days: What You Should Know About Yoyo  
In this digital age where games are often played on electronic devices, old-school games seem like a thing of the past. But that's not true!
There's a certain charm to traditional games that make them enjoyable despite the existence of newer games. Besides strengthening bonds among friends and family, they let you take a trip down memory lane. Remember simpler times when you'd head off to the playground and have fun with your playmates after school?
No matter your age, you can enjoy games and nurture your inner child. Yo yo, in particular, is a toy that allows you to beat boredom—no electricity needed!
Do you own a yo-yo? Buy from us at only $1, wholesale and retail orders available.
What Is a Yoyo? 
The yo yo toy has two discs connected with a long string attached to the centre. It has a slip knot made to be inserted into a finger, allowing it to be pulled and flicked back up into the hand after throwing.
The History of the Yoyo
1000 BC  
The toy was believed to originate in China. It came in the form of diabolo, a toy that is part-yo yo, part-top.
500 BC
The modern yoyo toy is similar to the Greek discs. Because of the resemblance, some historians claim that the Greeks invented the toy.
1600s 
When Spaniards colonised the Philippines, they used a spin top to explain to the local tribes how the Earth rotates in space. Also, hunters in the Philippines were thought to use a yo yo toy-like device as a weapon to throw at wild animals while they hid up in trees.
1700s
The yoyo toy made its way to Europe, which likely arrived there through India.
1860s
The first metal yo yo was made in the US. In a patent, Whirligig inventors James L. Haven and Charles Hettrick made the toy hold the discs together with a central rivet.
1910s
American children received yoyo toys from the Philippine School of Arts and Trades. This was reported in El Paso Herald in December 1916, representing the earliest use of the word "yoyo" in the US.
1920s
Filipino businessman Pedro Flores trademarked the term "yoyo." He then sold the toys through Yo-yo Manufacturing Company.
1930s
American entrepreneur Donald F. Duncan acquired the rights to the trademark yoyo. He eventually obtained the largest share of the yo-yo toy market.
1960s
The term "yoyo" lost its trademark. This made Duncan bankrupt and forced him to sell his assets.
1980s
The World Class yo-yo toy was released. Thanks to its new features, it became the longest-spinning yoyo at that time.
1990s
The first World Yoyo Championships were held. It prompted freestyle to become a part of yo yo competitions.
Benefits of Playing the Yoyo
Helps brain development, especially for children
Develops hand-eye coordination
Builds hand and finger strength and hand dominance
Enhances concentration
Brings out the inner child in adults
Improves fine motor skills
Relieves stress
Provides a fun hobby without breaking the bank
Is It Yoyo or Yo-Yo?
"Yoyo" and "yo-yo" might seem different terms, but they're the same. They both refer to the toy most of us grew up with and learned to love.
What Does Yoyo Stand For?
The term "yoyo" was believed to come from the word "return" or "come-come" in Ilocano, a Filipino language. It was also assumed to have Oriental origins.
Why Do They Call Yoyo a Yoyo?
Flores trademarked the name "yoyo." Before moving to the United States, he stayed in Ilocos Norte, Philippines, where he was born. This explains why he used a toy name in Ilocano, a language used in his hometown.
How to Play the Yoyo
To perform the simplest trick, wound the string on your finger, throw the toy downwards, and wind the string up to snap it back into your hand.
Watch this useful video from YoTricks as they teach you the fundamentals of playing with a yo-yo and some simples tricks that you can get started with.
 Credits: YoTricks Youtube Channel
Where To Buy Yoyo In Singapore?
Playing with the yo yo is a timeless pastime of many cultures and generations. With lots of practice, you can perform impressive tricks that will surely entertain your peers!
If you're ready to master the basics and learn tricks that will wow people, check out our yoyo! At OneDollarOnly, we offer yoyo in Singapore and worldwide that can be customised with a logo or artwork. This can be used as thoughtful gifts for students or as giveaways at corporate events.
Our store has been a trusted supplier of schools and organisations for 25 years, making us a perfect choice for bulk buy orders. We have over 500 products starting at $0.50. Also, we deliver within 3-5 days.
Want more gift ideas? Read our Traditional Games Guide to discover other popular traditional games we used to play in Singapore!
Explore other Good Old Days series - where we dive into the history of Singapore old school games.